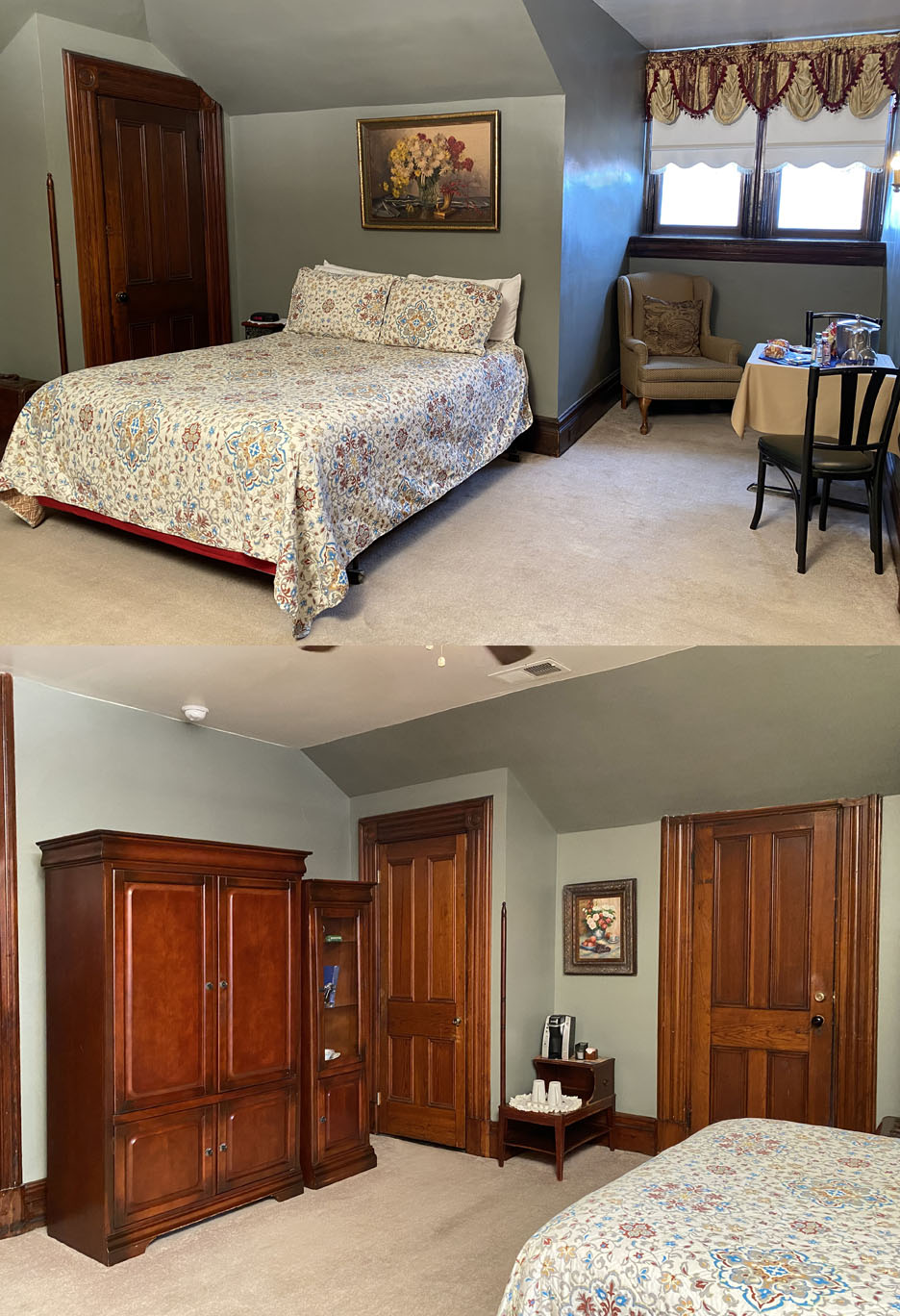 The Frederick and Louis Lemp Suite
Located in what was the servant's quarters on the third floor, this suite has two bedrooms. Each bedroom has a queen size bed and private bathroom. Each bathroom features an open Jacuzzi tub and separate marble shower. Between the two rooms is an ornate pocket door that guests may close for more privacy if desired.
If you have questions, please contact us by phone or by filling out our
form
.