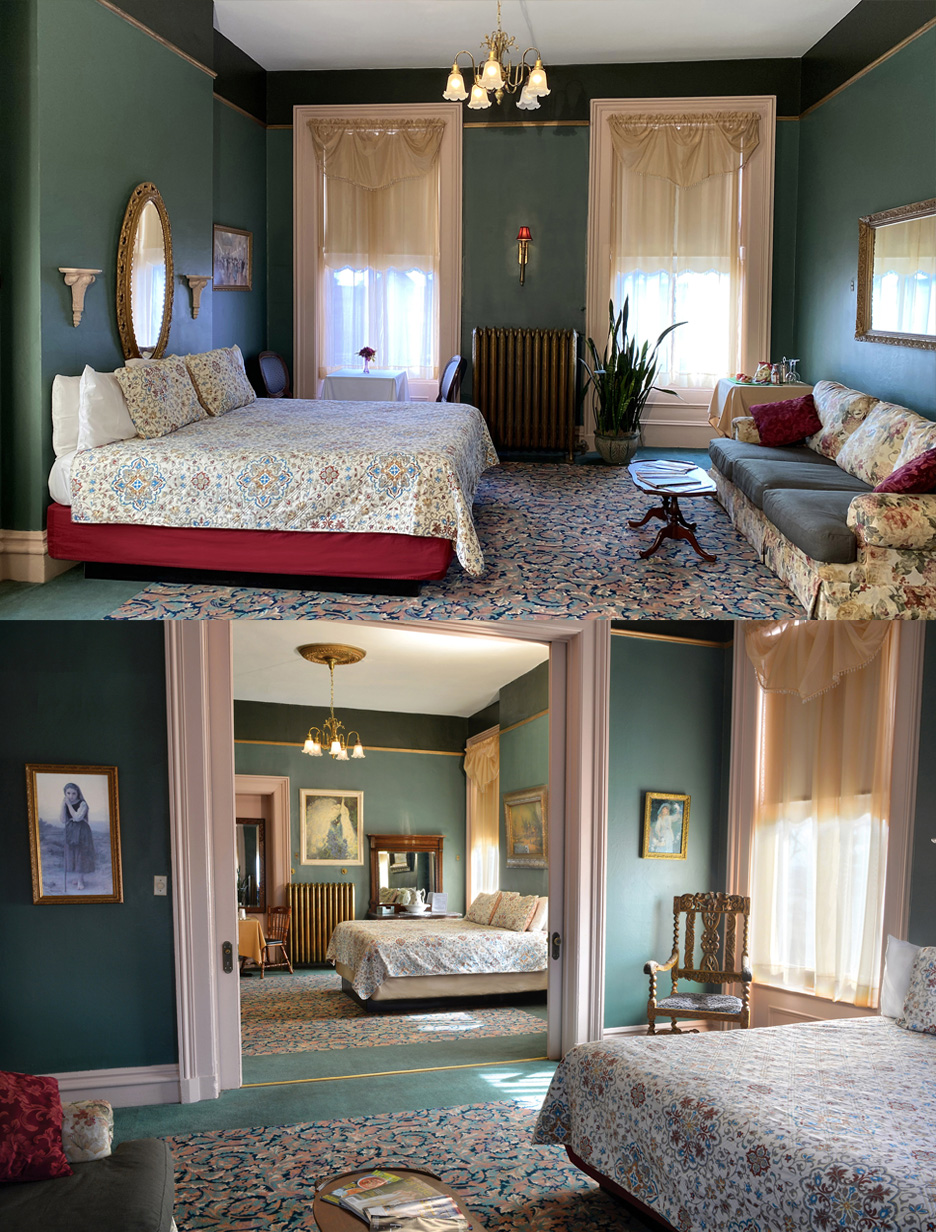 The William Lemp Suite
The bed and sitting rooms of St. Louis' first great beer baron and baroness recapture the splendor of America's gilded age. Rich carpeting, authentic chandeliers and vintage marble-topped walnut furniture create an aura of splendor and romance that will make your visit a memorable one. Glance to the south out the window and see the massive Lemp brewery, the seat of a huge 19th century mercantile empire.
If you have questions, please contact us by phone or by filling out our
form
.