Comedy-Mystery Dinner Theater
at The Lemp Mansion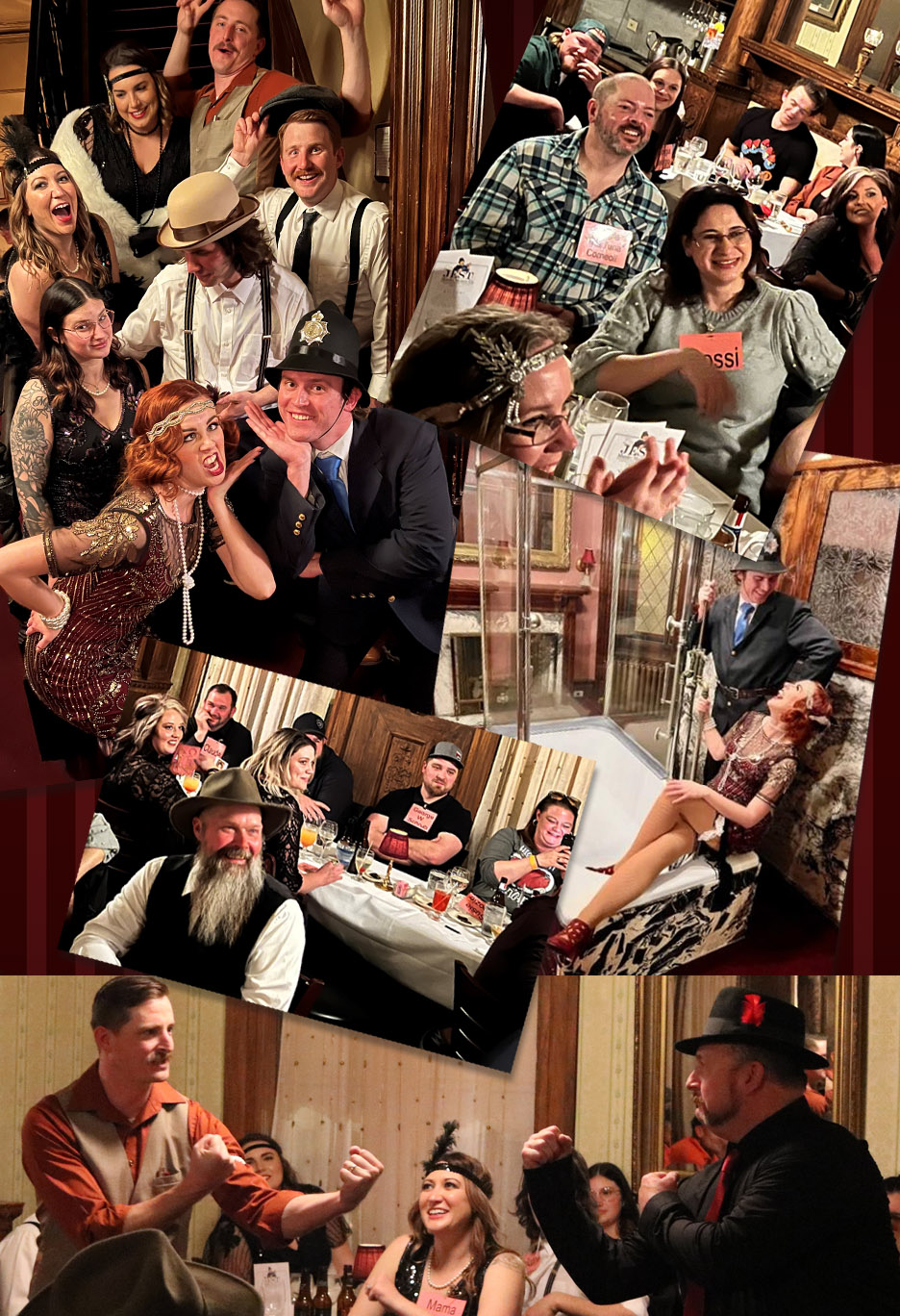 Performed by
Jest Murder Mystery Company
Our lively period-piece who-done-it features a delicious dinner and audience participation. Great for groups.

Dinner Theater Schedule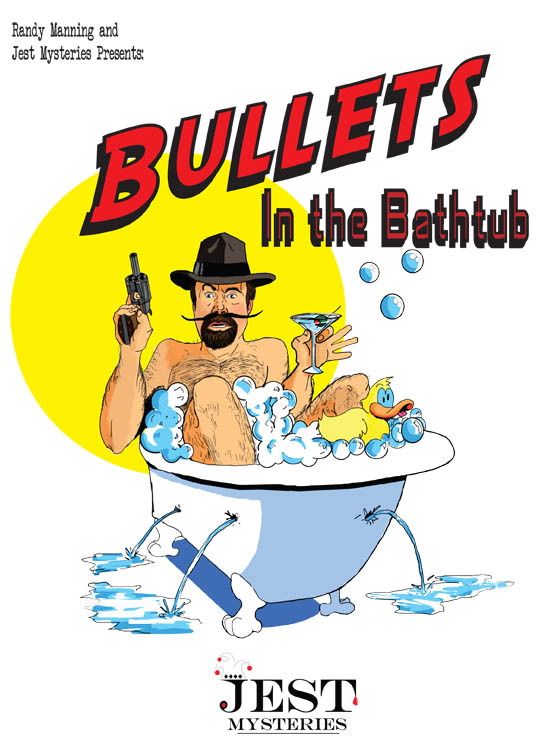 "Bullets in the Bathtub"
January 11th - April 13th:
Mob bosses, flappers, bootleggers and crooked cops will abound as event attendees are transported back in time to Trixie's speakeasy right in the heart of the roaring 20's. There will be plenty of rowdy characters at this fun, interactive event but none so dangerous as Harry "Bullets" Hyde. He's the boss of the bosses and he is not too keen on "The Family" taking over his territory. Join us and enjoy a hilarious evening of mystery, mayhem and murder during this 1920's themed, wildly interactive show. Parts will be passed out at the door and guests can participate as much or as little as they would like too. Some might be famous gangsters of the past, others may dodge the cops as they bootleg over state lines and a few might even be fun, flirty flappers. When a group like this gets together, it's almost inevitable that somebody ends up "sleeping with the fishes". Guests can don their favorite fedoras, point fingers and guess who-dun-it. They may be surprised to find a murderer in their midst!
_________________________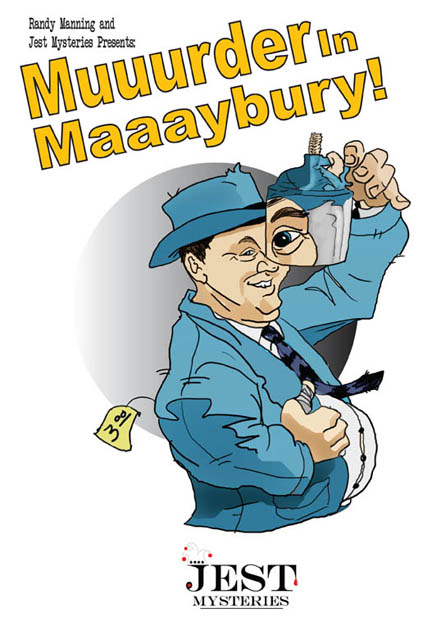 "Muuurder in Maaaybury"
April 19th - July 27th:
Join Andy, Aunt D, OP and Barney Fifth for an evening of good-old-fashioned Murder. Maaaybury is quietest little town in the whole country but that ole ornery Earnest T Sass keeps showing up and spoiling Aunt D's Parties. He's always throwing rocks at the fellas and flirting with the ladies. Why, it's just indecent is what it is! Someone has got to put that Earnest T Sass in his place! Become one of your favorite Maybarry characters and join in on a little singing, a lot of laughing and a little murder! You can participate as much or as little as you would like to with no lines to memorize, just good old-fashioned murderous fun! You'll have a great time gathering clues and figuring out just who-dun-it... was it you?
_________________________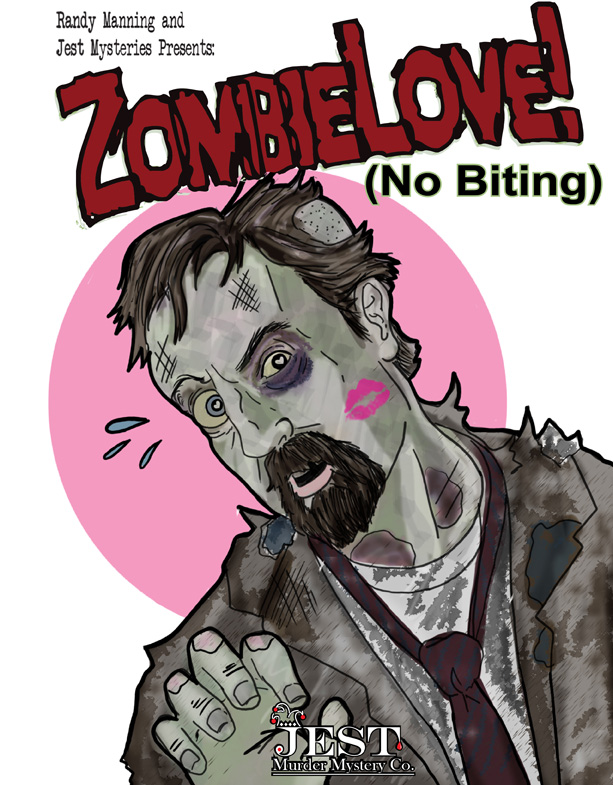 "Zombie Love"
August 2nd - November 2nd:
Calling all Zombies! Tired of being judged for munching on the occasional brain? So you're not really "alive" anymore but you can still enjoy socializing with the living and enjoying a hilarious show together! Well, we've got the perfect show for you! Drama! Comedy! Looove! ...And, of course, Zombies! Don your best Living Dead Costume and choose to be a Zombie, or not (its up to you), but we do promise lots of fun for both the living and the undead! hey, Hey, HEY! No Biting!
_________________________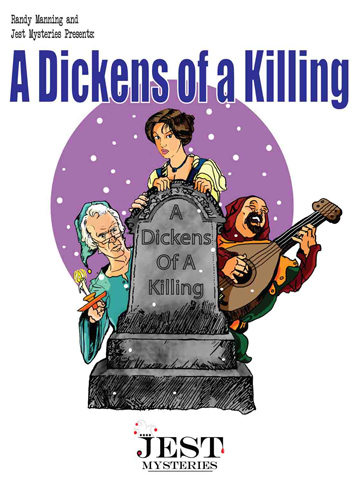 "A Dickens of a Killing!"
November 8th, 2019 - January 4th, 2020:
Baaaaa Huuuumbug!!! Ebenezer Scrooge will be back to his old tricks and is bound to make a few enemies at this Holiday Party chock full of Charles Dicken's Characters. Just when Beep (The Holiday Minstrel) gets everyone in the Holiday Spirit, Scrooge barges in and starts talking about gruel. Geez, hope no one snuffs Scrooge out before he stops bellowing! Guests will dive into the fictious world of Charles Dickens and join Pip, Martha Cratchit, Oliver Twist, The Ghost of Jacob Marley, Tiny Tim and so many more in this cheerful Jest Murder Mystery Company parody of a Holiday Classic. Whether you want to participate a little or a lot, you're sure to have a jolly good time, in jolly olde England, where there is sure to be "A Dickens of a Killing!"
Public Comedy-Mystery Dinner
Every Friday and Saturday night at 7:00 p.m.
Pricing:
$52.95 per person*
Gratuity included.
Menu includes:
House Dinner Salad
Boneless Breast of Chicken served with Potato and Vegetable
(Vegan, vegetarian and gluten free available)
Wines Served with Entree
Dessert
Coffee/Tea
Cash bar is available.

*Pricing does not include tax.
Please call for reservations, (314) 664-8024 or contact us here.

Private Comedy-Mystery Dinner
Available any day, any time. Private room fee - from $200.00 to $2900.00.*
Comedy-Mystery Actors fee priced per event.