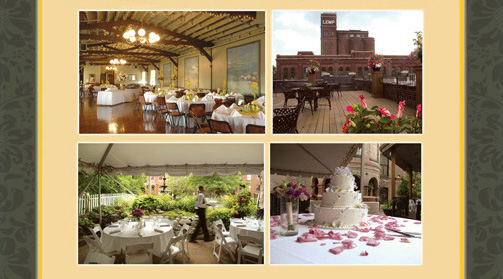 Open House/Food Tasting at Lemp Mansion

Sunday the 11th of June, 2017

We would like to invite you to our next Open House/Food Tasting which will be held on Sunday the 11th of June, 2017. This Open House/Food Tasting is $5.00 for the first 2 guests and $10.00 for each guest after. There are 2 seating times 12:30 and 3:00, we are asking that you make a reservation for this event, we will need to know which time you would like, how many guests will be in attendance, the venue you have selected and the date of your event.
We will be offering a full buffet featuring most of the offerings from the buffet menus we offer so that you may taste the foods that are available at your upcoming event, there is also a full open well bar for cocktails.
This event is held at the Lemp Mansion patio and gazebo, 3322 De Menil. This event is open to all clients who have planned events with us or clients who are looking to possibly schedule an event with us. Whether they are planning for an event at Lemps Grand Hall, Lemps Loft or an event at the Lemp Mansion patio and gazebo, all venues will be open on this day if any guests would like to visit.
Mary will both be at this event, she will have limited amount of time to answer specific questions and address specific details, we recommend that you make notes with questions about your event, and then call us to make an appointment to meet in person. We hope to see you on the 11th of June, 2017.
I am sorry I will not be at this event, I have a family obligation. Please call us at 314-664-8024, email us at patty@lempmansion.com or mary@lempmansion.com to make your reservations.
Thank you,
Patty Pointer patty@lempmansion.com
or Mary Wolff mary@lempmansion.com

---
Contact us for more information.